Collection of 6 audiovisual pieces used by Boris Chimp 504 on RE-ENVISION, an interactive installation commissioned by VAVA that was presented at Sonar Festival (Barcelona), Oukan Store (Berlin) and Wrong Weather Store (Porto) in June/2014. All the six audiovisual tracks can be watched and downloaded at the RE-ENVISON EP mini-site.
In these presentations the audience entered an immersive dark space where they could (through the manipulation of a tactile interface) go into an audiovisual voyage divided in 6 chapters:
– Post-Industrial and Futuristic Landscapes;
– Mechanics and Machines;
– Basic Shapes and Geometries;
– Faces – Transformative Reality;
– The Eye / The Monocle / The Vision;
– Space and Cosmos. The Monolith.
RE-ENVISION is where BC504 & VAVA meet in outer space. It is a place where the space time continuum is not what it appears to be. The rules of known physics don't work here. All that is seen/heard/felt can be something else…

[stills chapter 1 – Post-Industrial and Futuristic Landscapes]

[stills chapter 2 – Mechanics and Machine]

[stills chapter 3 – Basic Shapes and Geometries]

[stills chapter 4 – Faces – Transformative Reality]

[stills chapter 5 – The Eye / The Monocle / The Vision]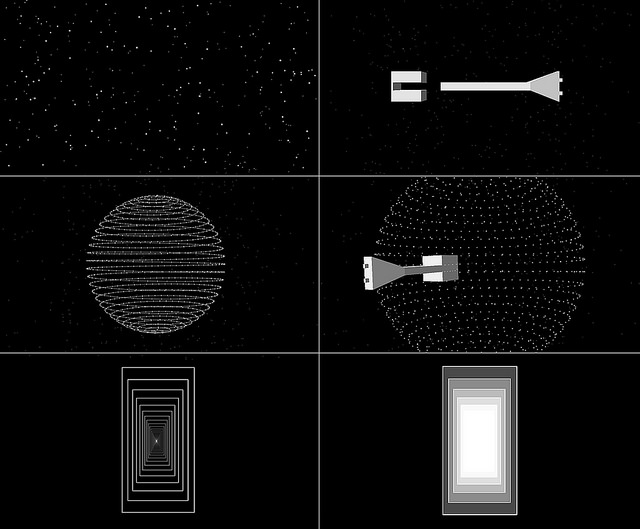 [stills chapter 6 – Space and Cosmos. The Monolith]